GIVE YOUR FACE A WORKOUT
Give your face a workout. We mean it. SCULPT Cheekbones. DEFINE Jawline. TIGHTEN Neck Area. REDUCE the appearance of Double chin.
The Magic of Skincare with the Benefits of Facial Massage
Iso Sculpt Complex
Collectively, these three ingredients are the backbone of the IsoSculpt Complex and allow for the incredible efficacy of Liquid Gym Serum.

Purified Seaweed Extract - has natural slimming properties: stimulates the lyposis (fat breakdown) and shrinks fat cells.

HexaPeptide 17 - a proprietary peptide helps drain fluids from extracellular spaces, therefore shrinking areas between the cells.
Gotu Kola Extract - contains phyto chemicals that help collagen production through the stimulation of fibroblasts within the skin.
Fast, Visible Results in 3 Key areas
Step 1: Neck
Roll up and down using long strokes.
Step 2: Jawline
Glide upwards along your jawline.
Step 3: Cheekbones
Sweep along your cheek contour, from nose to ear.
Start Seeing Results in Days
Start Seeing Results in Days
Super boost your Liquid Gym Serum workout with advanced moisturizing treatment of our Hydra Gel.
It provides immediate hydrating and pore-reducing benefits to your skin through our advanced Cream-to-Water Technology. Upon application, the cream will break down into liquid droplets on your skin.
These treated droplets with Hyaluronic Acid and "Aquaxyl" will quickly absorb into your skin providing a surge of moisture. Then, the cream will re-form a barrier over your skin to lock in hydration for hours.
Workout. Rehydrate
The dynamic duo of Liquid Gym Serum and Hydra Gel Moisturiser work together to give you optimum results, quickly.
Visibly sculpt, define, tighten and contour the look of your facial features while hydrating and smoothing your skin's appearance with real results within days – with just two innovative skincare solutions.
Are you ready to Start your Fitness Journey?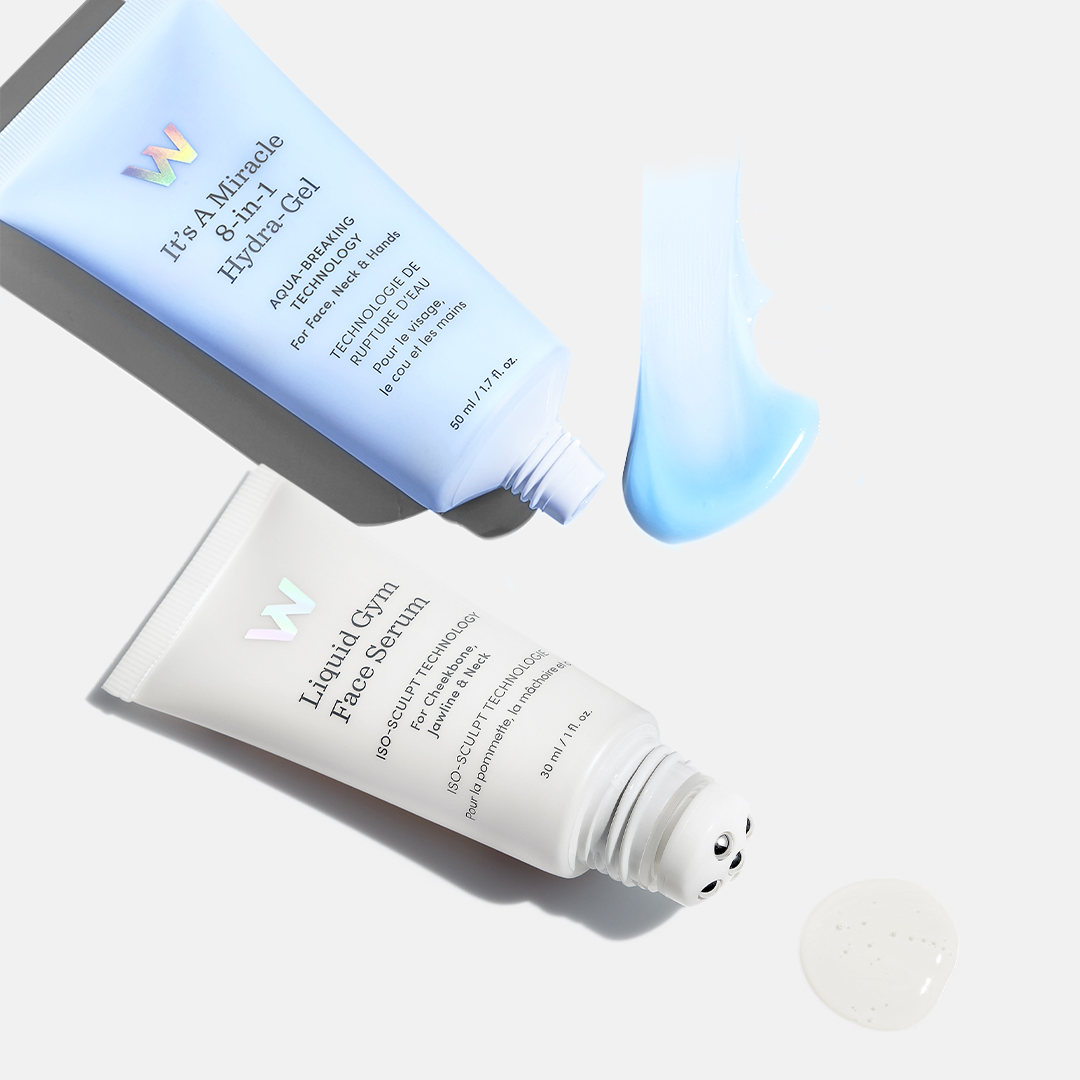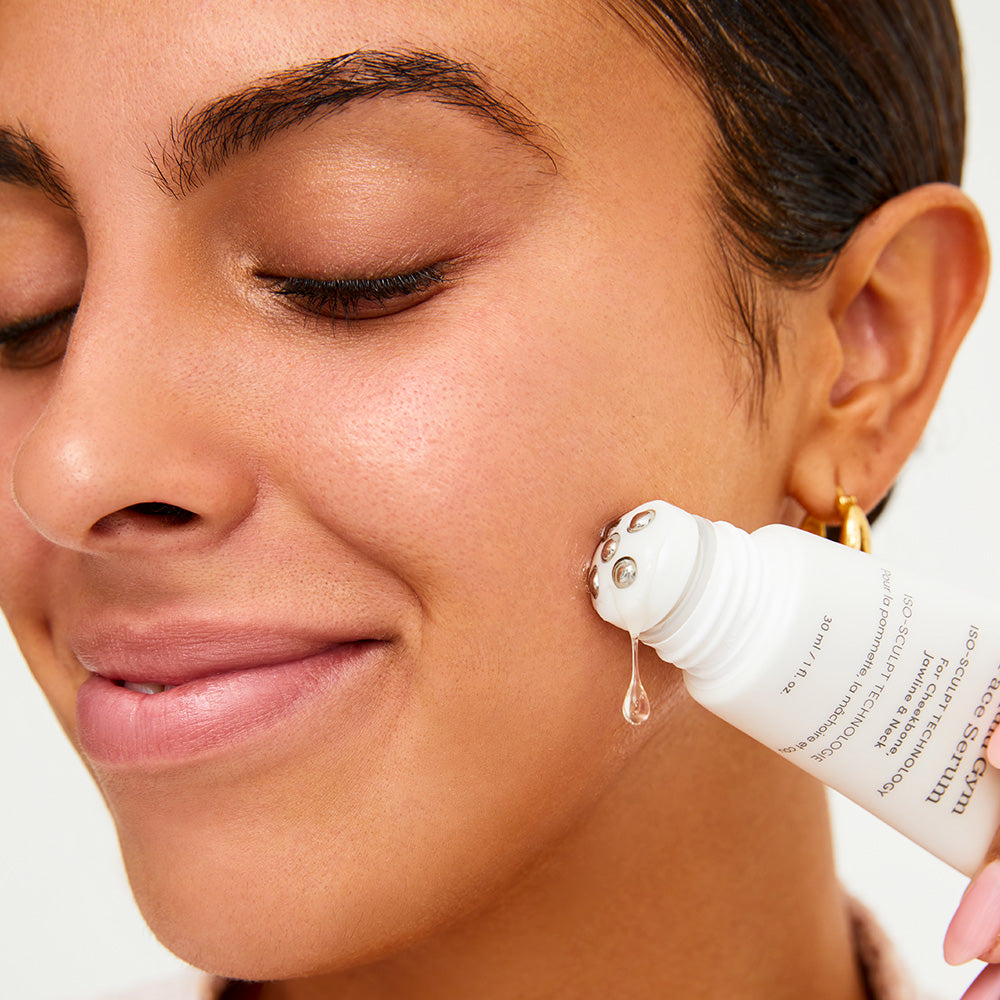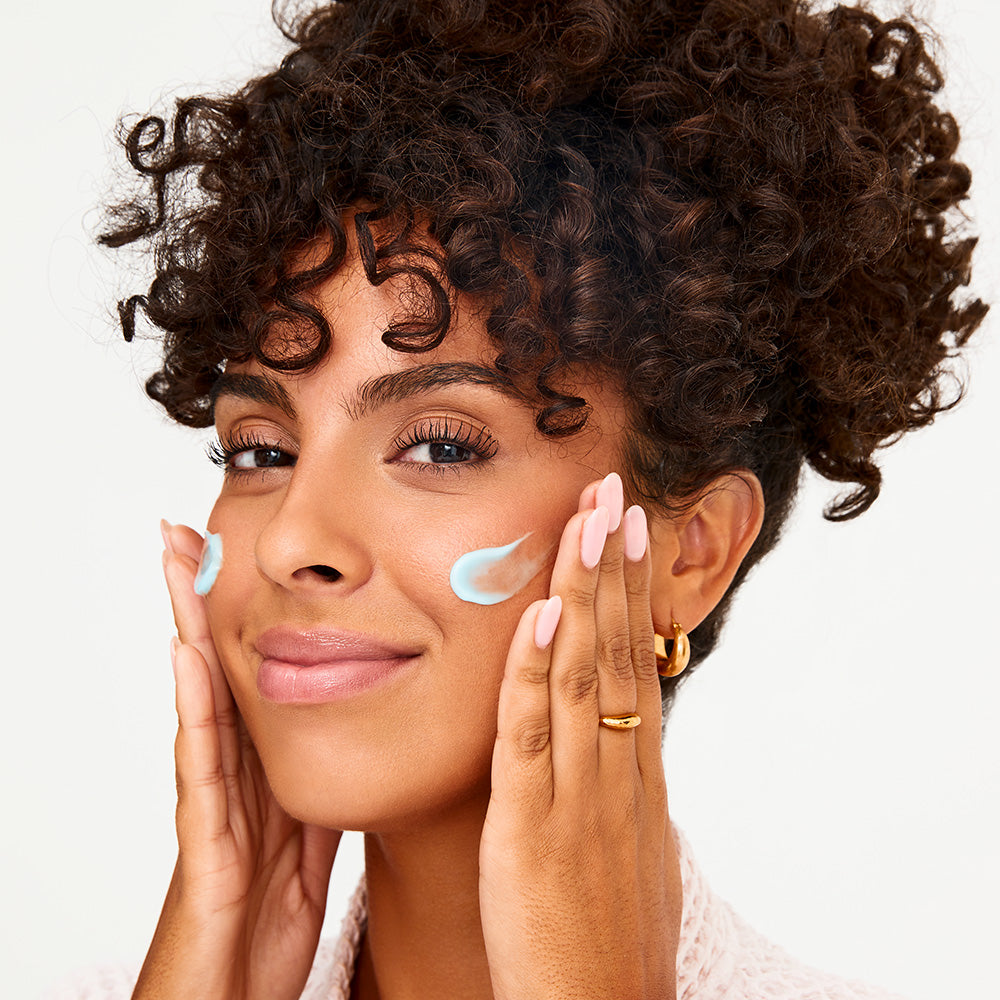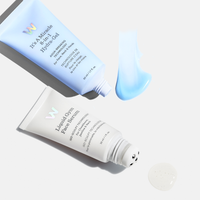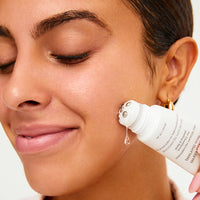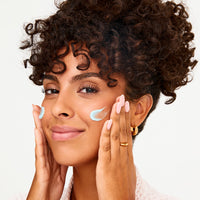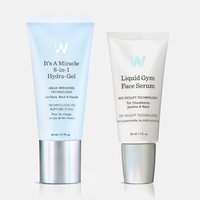 Liquid Gym: Face Sculpting & Hydration Duo
Get started on your facial fitness journey with this incredible duo. Sculpt, tighten and define your facial muscles with the Liquid Gym Serum.
Cool down and hydrate with the Hydra Gel to soothe the skin, and to keep your face soft and hydrated.
Step 1: Workout with the Liquid Gym Serum
On a clean face, gently press the tube to release the serum on the in-built roller balls and massage it along your face, neck and jawline. Use gentle movements to massage your face and focus on the cheeks, the chin and the jawline to get a more defined and sculpted face. Once finished, repeat the massaging technique for a minute but without releasing more serum onto the roller balls.
Step 2: Hydrate and cool down with the Hydra Gel. After you've completed your workout, squeeze a small amount of gel on your fingers and smooth along the face and neck in an upwards motion.
Liquid Gym Serum
Actives: Water (Aqua/Eau), Glycerin, Seaweed Extract, Hydrolyzed Hyaluronic Acid.
IL: Water (Aqua/Eau), Alcohol Denat, Butylene Glycol, Glycerin, Tetrahydroxypropyl Ethylenediamine, Carbomer, Xanthan Gum, Centella Asiatica Extract, Laminaria Digitata Extract, Fragrance (Parfum), Hydrolyzed Hyaluronic Acid, Tetrasodium EDTA, Sodium Hyaluronate, Hexapeptide-17
Hydra Gel
Actives: Glycerin, Vitamin C, Different Weights of Hyaluronic Acid
IL: Water (Aqua/Eau), Cyclopentasiloxane, Dimethicone, Butylene Glycol, Hydrogenated Polyisobutene, Glycerin, Dimethicone/PEG-10/15 Crosspolymer, Sodium Chloride, Phenoxyethanol, Xylitylglucoside, Anhydroxylitol, Dimethicone Crosspolymer, Sodium Citrate, Fragrance (Parfum), Xylitol, Tetrahexyldecyl Ascorbate, Ethylhexylglycerin, Blue 1 (CI 42090), Limonene, Linalool
FAQs
The vegan, paraben-free and gluten-free formula works well on all skin types including oily, dry, and combination.  But it's always best to test a new product on a small patch of facial skin first for one to two days before smoothing it on all over—particularly if your skin is prone to allergies, reactions, or acne.
Apply Liquid Gym Face Serum twice a day on clean skin.
Gently press the applicator tip against skin to release the serum onto the rollerballs.
Step 1:  Neck
Roll up and down across the neck using long strokes.
Step 2: Jawline
Glide upward along your jawline, then smooth underneath your chin.
Step 3: Cheekbones
Follow your cheek contour, from nose to ear.
Once finished, spend one minute repeating the massaging technique on the same areas but without pressing the tip to release additional serum.
Liquid Gym is powered by iso-sculpt complex which features three key ingredients (Purified Seaweed Extract, Hexa-Peptide 17 and Gotu Kola) that together work to help the skin on the face and neck appear firmer and smoother and help facial features look more defined.
The efficacy of our potent serum is enhanced by the tube's advanced rollerball applicator. Five cool touch Chromium CircuSpheres massage the formula into the skin, helping increase circulation which in turn promotes a smooth, tightened effect.
You can, but results won't be as effective. We recommend using both the Liquid Gym Serum and the Hydra Gel to give you the best results in the least amount of time.
Yes you can, but the Hydra Gel is specially formulated with hyaluronic acid, glycolic acid, glycerine and vitamin c that make the skin plumper, softer, smoother and more radiant.
Studies have shown that you see results in 28 days, but that will also depend on the current state of your skin. Long term benefits can be seen in a few weeks but you will also start seeing short-term results like depuffing, improved skin texture and softness.
This workout kit works wonderfully for anti-ageing as it keeps your facial muscles fit, and the serum also has collagen-boosting ingredients that make you look younger for longer. The Hydra Gel further keeps your skin soft and hydrated to prevent fine lines or wrinkles from appearing.